Beginning in November, the North Shore and Gunflint Trail start to turn into a hub of holiday excitement, activities and events. Embrace the season and the holidays and harvest your own Christmas tree from the forest, have hot beverages by the fire, go alpine skiing, shop for gifts at our small and family-owned businesses, and, if the weather cooperates, go for a sleigh ride or ice skating! Of course, your holiday season trip wouldn't be complete without attending one of these events.
Local artists will set up at The Hub/Senior Center in Grand Marais. From 10 a.m. until 4 p.m., you'll find wood art, ceramics, fine art, cards, lotions and balms, candles, leatherwork and much more. 
Drink, shop and eat at this local artist and small business holiday market, happening from noon until 6 p.m. at Up Yonder on 61. There will be booths occupied by local makers next to your favorite small businesses, as well as food and drinks available. The first 50 customers will receive a free pint glass with your drink purchase! See the list of small businesses and artists who will be present.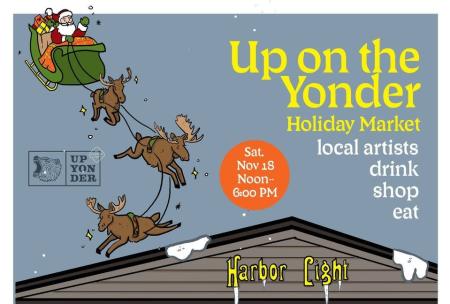 From 10 a.m.-3 p.m., the North Shore Artists League will be hosting a Holiday Art Sale at the Surfside Ballroom in Tofte. Browse the work of North Shore artists and find that perfect gift.
This annual market is returning to North Shore Winery in Lutsen. From 12:30-5 p.m., you'll find holiday decorations, art, wreaths, garlands, maple syrup, wine gift baskets, warm winter beverages and more.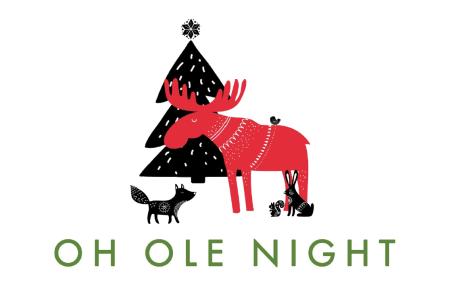 It's a festive Scandinavian time of year in downtown Grand Marais. Enjoy holiday music and watch the community holiday parade – or participate and walk in it! Line-up begins at The Hub/Senior Center parking lot ay 5 p.m., with a 5:30 p.m. parade start. The parade makes two loops through downtown and is followed by the lighting of the holiday tree in harbor park with fireworks over the harbor. Tune into WTIP at 6 p.m. for Oh Ole Night: The Radio Special.
Shop small and local in Grand Marais during Thanksgiving weekend, with shops and retailers offering limited sales and deals around town.
Make a trip to Hovland for this annual art show that will feature local artists. You'll be sure to find great gifts for your loved ones at this event, located at the Hovland Town Hall from 10 a.m.-4 p.m.
This new event will keep the excitement going after Oh Ole Night and turn Grand Marais into the Holiday Harbor Village. Experience unique holiday shopping at local businesses, sales and markets, while enjoying events and activities such as sauna experiences by the harbor, photos with Yeti Santa, lake view s'mores, a sled dog meet and greet and so much more.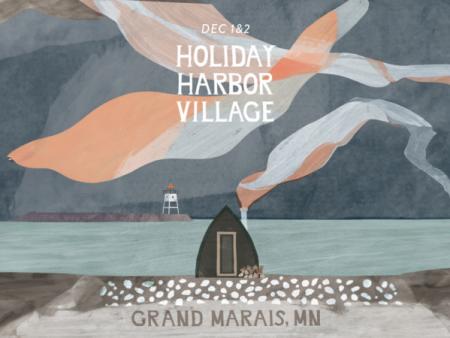 In celebration of the 200th anniversary of the publication of " A Visit From St. Nick" ( also known as "Twas the Night Before Christmas" ) in December 1823, The Grand Marais Playhouse is producing two short playsat the Arrowhead Center for the Arts that will perform together to create a fun family event full of holiday entertainment! One play will have a cast of adult or high school age actors and one will be a cast of youth in grades 3- 8.
Holiday Market, Dec. 2
Support local artists and creators while getting your holiday shopping done at Pots for Presents, sponsored by Cook County Potters, at Grand Marais Art Colony's Founders Hall from 11 a.m.-3 p.m., and the Fiber Sale, sponsored by the Northwoods Fiber Guild, at the Art Colony's Studio 21 from 9 a.m.-2 p.m. The Art Colony gallery store will also be open from 9 a.m.-3 p.m.
Catch this holiday show by the one-and-only North Shore Swing Band from 7-9 p.m. at Up Yonder on 61 in Grand Marais.
No matter what events you choose to attend, you can pair them with the perfect place to stay during your getaway. Share your holiday experiences with us on our social media using the hashtag #donorthmn 
Holiday & Seasonal Events
Scroll to see all upcoming holiday and seasonal events in Cook County, MN