The Cook County Chamber of Commerce is pleased to host the April 20th Chamber Connect at Best Western Superior Plus Inn. All are welcome to celebrate this milestone anniversary. Please join us as we recognize the entrepreneurialism and investment achieved by the Holland and Mehlhaff families. 
Not only is the family celebrating its 40th year in business at Best Western Plus Superior Inn in Grand Marais, they are also honoring the 70th year and 4th generation of their family providing excellence in hospitality. 
The approach to hospitality by the Holland Hospitality Management Company has always been about providing a quality experience that goes above and beyond to exceed guest expectations. Chis Holland-Mehlhaff said her father's advice is "always treat everyone like they are a V.I.P, in life and in work, and you will be successful." This approach is being carried on with Katriana Mehlhaff who is now the fourth generation involved in the family business. "Katriana brings a whole new set of skills and ideas to the business, incorporating ideas like the Cove Lobby Bar & Bistro and the technology center that enhance the overall guest experience." 
At the Chamber Connect Event on Thursday April 20th, 2023, three generations of the Holland Mehlhaff family will be present. They look forward to sharing some stories and pictures of Superior Inn's history and its evolution in Grand Marais. They will also have tours available of their guest rooms & amenities, and will provide complimentary appetizers from their lobby/bistro bar for the event attendees.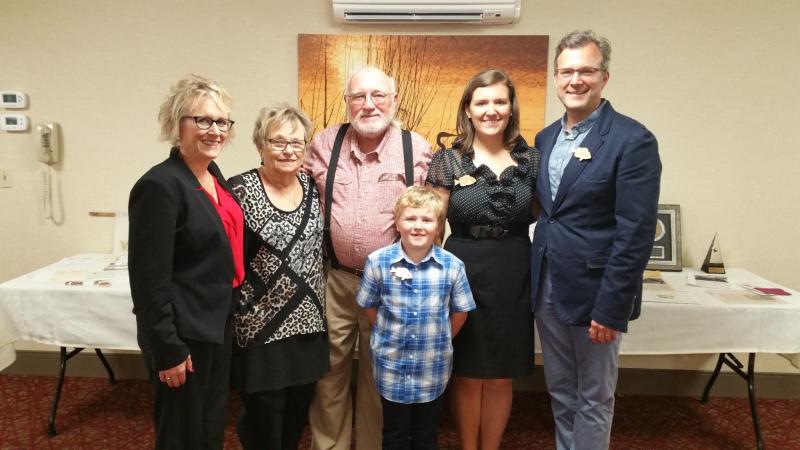 Three generations of the family-owned Best Western Superior Inn & Suites pictured from left to right: Chris Holland-Mehlhaff, Kathy Holland, John Holland, Hans Mehlhaff, Katriana Mehlhaff, Scott Mehlhaff 
History of the Holland Hospitality Management Company

It all began in 1953 when Emil & Hilda Holland, built the original 13 room Holland Motel, in Detroit Lakes MN. In 1968, when Emil was diagnosed with cancer, their only child, John Holland, along with his wife Kathy & their infant daughter, Chris, moved back from Minneapolis to Detroit Lakes to help run the motel. The motel eventually became John & Kathy's residence & career; and ultimately provided an entrepreneurial hospitality environment in which their daughter Chris, grew up in and was inspired by.
 
In 1983, John & Kathy Holland, purchased the, then, 20 unit Best Western Superior Inn in Grand Marais from Don Schulte. John discovered and fell in love with Grand Marais and the location while frequently calling on the motel as a Best Western Governor. Through the years, the Holland and Mehlhaff families have gradually and continually evolved and grown The Best Western Plus Superior Inn with extensive construction projects and renovations. It currently features 67 rooms, lakefront balconies, regional artwork, a lobby bistro/bar, fitness center, indoor whirlpool, a complimentary full hot breakfast, an eco-friendly lakeshore preservation area, and a variety of rooms & suites – some with a gas fireplace & steam shower, plus other unique, amenities. The hotel has been recognized by Best Western with Design Excellence Awards, recognized in the top 2% of Best Westerns in North America as "Best of the Best" and with multiple MK Guertin Awards for providing exceptional service, cleanliness, maintenance & overall experiences.
 
When John and Kathy Holland retired in 2007, their daughter, Chris Holland-Mehlhaff and husband, Scott Mehlhaff, who had worked together in the hotel business since 1991, purchased the family business and continued as third generation owners/operators. Their Holland Hospitality Management Company then consisted of overseeing operations of Best Western Plus Superior Inn in Grand Marais, Best Western Plus Holland House in Detroit Lakes (which had grown into a 56 unit hotel/meeting center and was the first motel in MN with an indoor waterslide), plus The Lodge on Lake Detroit, a new lifestyle upscale 54 room lakefront resort/hotel & day spa they had just created & built in Detroit Lakes. The family sold the original Holland Motel in 2018 and they continue to own & operate Best Western Premier The Lodge on Lake Detroit and Spa in Detroit Lakes, MN,  and the Best Western Plus Superior Inn in Grand Marais, MN.
 
In 2020, Katriana Mehlhaff, Scott & Chris Mehlhaff's daughter, and a Concordia College (Moorhead, MN) graduate in Business Management/Marketing, moved to Grand Marais to begin managing the Best Western Plus Superior Inn. She proudly represents the 4th generation in the family business as Director of Operations.
 
In 2021, The Mehlhaffs (Scott, Chris & their son Hans) purchased a home in Grand Marais and moved to this community where they now reside and work.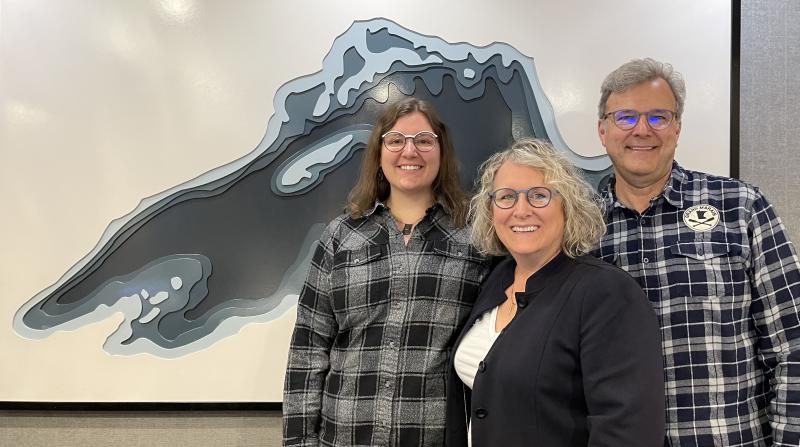 Two generations and the current owners and management team of the Best Western Superior Inn & Suites pictured left to right: Katriana Mehlhaff, Chris Holland-Mehlhaff, Scott Mehlhaff