Cook County's 7 Principles to Leave No Trace
Your actions matter!
Help to preserve and protect our destination by learning and sharing these seven principles to make sure we are using our wild spaces and public places ethically and sustainably. Choices you make on your next visit to The North Shore, Gunflint Trail, Boundary Waters Canoe Area Wilderness, or Superior National Forest will have an impact for years to come.
Know Before You Go
Review the local rules, get a permit if required and check the weather. Use GPS devices and maps, and plan to be without cell phone service.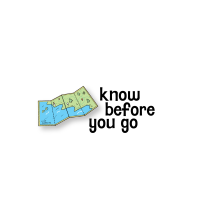 Before your outing, learn about the rules for the area you plan to visit such as whether pets are allowed, where you can camp and more. Check whether or not there are bathrooms, drinking water and trash cans available. 

Look up whether or not a permit is required for your visit or if you need to make reservations for camping. 

Weather can change quickly in Cook County, especially on the water. Check the weather forecast and bring food, water and clothes to protect you from cold, heat and rain. 

Use GPS devices and maps to plan where you're going. Check them along the way so you won't get lost. Always leave a trip itinerary with someone. Remember that GPS maps are not always accurate, especially with regard to winter roads. 

Many of Cook County's outdoor areas are very remote. Plan to not have cell service and know your driving route as well as where to get gas.

Cook County has become a year-round recreation destination and some outdoor areas are more popular than others.  Avoid the crowds by visiting less popular destinations, early in the morning or late in the day. Have a backup plan in case parking lots are full. 

Not all roads are maintained for all vehicle types, refer to local area maps from the Forest Service or the county to better understand what type of road conditions you may be traveling on. 
Stick to Trails & Established Campsites
Check road conditions and types, and walk and ride on designated trails. Camp in designated sites or on durable surfaces.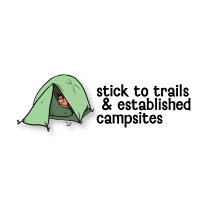 There are many different types of roads, from highways to unmaintained Forest Service roads, that you can use while enjoying Cook County. Make sure you check conditions and know what types of vehicle are best suited for those you wish to travel. 

While there are many options for camping in Cook County, it's best to camp in designated campsites whenever possible. If camping outside of designated areas, look for existing sites or for durable surfaces like rock, gravel, or sand to avoid damaging vegetation.

Walk and ride on designated trails to protect trailside plants and respect private property. 

Find a durable surface such as rock, sand, deep snow, or dry grass to take a break, stop to enjoy the view, or let others pass.  

Park in already established parking areas–avoid parking someone in or blocking private driveways.
Trash Your Trash and Pick Up Poop
Plan on carrying your garbage with you and packing out your pet's waste until you can find a suitable trash can.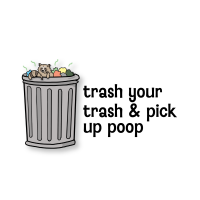 Most recreation sites do not have garbage cans or pickup services. Plan on carrying your garbage with you until you can find a suitable trash can.

Before your visit, learn where trash cans, dumpsters and waste facilities are located.  Remember that not all outdoor areas have garbage service. 

Pack it in, Pack it out. Put litter, including food waste and fishing line, in a bag and carry it to the nearest trash can. Be prepared to bring your trash home if cans are full. 

Leave it better than you found it and take a bag to pack out any litter you may find along the way. 

Use bathrooms, pit toilets or latrines if available. If not available, bury human waste in a small hole 6-8 inches deep and 70 big steps from water.

Protect water sources and prevent the spread of disease by using a plastic bag to pick up and pack out your pet's waste to the nearest garbage can. Do not leave these bags along trails or at trailheads. If there is no garbage can you should plan on carrying your pet's waste until you find one.
Leave It As You Find It 
Be sure to leave plants, rocks and other natural items as you find them. Also help protect the past and current cultures by leaving cultural heritage and historical sites, and structures untouched.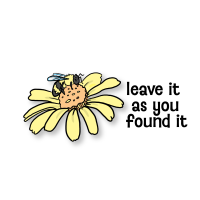 Leave plants, rocks, and other natural items as you find them so others can enjoy them. Cultural heritage and historic sites and structures should also be left untouched to protect the past and the current cultural and spiritual connections tied to these places. 

Treat living plants with respect. Carving, cutting or peeling plants may kill them.

Protect the local ecosystem and experience of other visitors by not building structures, fire pits or furniture on the trail, near the water, in campsites, in the parking lots or other areas you enjoy.
Be Careful with Fire (Campfire)
Never leave a fire unattended and ensure they are thoroughly put out. Use local firewood, don't burn trash and check the fire danger level and burning restrictions.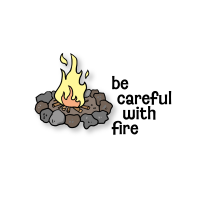 Never leave a fire unattended. Ensure all fires are out by dousing them with water, stirring the ashes, and dousing them again.  All fires should be cool to the touch before you leave.

If you plan to have a campfire to cook over, make sure you bring a camp stove as a backup in case there is a fire ban or you cannot find suitable wood for fuel. Stoves are more dependable and they can be safer than a fire in hot, dry, or windy conditions.

Before your trip, check for fire restrictions and make sure weather conditions are safe to have a campfire. Use only existing fire rings or grates when having a fire. Fires found outside designated fire rings or grates can cause fires to light and spread along underground root systems.

Buy firewood locally to prevent the spread of harmful invasive species. If gathering wood is allowed make sure you only collect wood that is dead, down, distant from camp, and smaller than your wrist. 

Don't burn trash, including food scraps. Burning trash can release harmful chemicals into the air and attract unwanted wildlife visitors.
Keep Wildlife Wild
Never feed wildlife and observe from a distance. Check updates on bear activity in the area you will be visiting.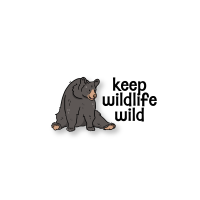 Keep yourself and wildlife safe by observing them from a distance. Not sure how close is too close? Try covering one eye with your hand and stretch your other arm out in front of you with your thumb up. If you can cover the animal with your thumb, you are far enough away!

Never feed wildlife. Human food is unhealthy for all wildlife and feeding them can cause them to become an annoyance or even dangerous. Always store food, trash and anything with a smell in a locked vehicle, bear canister or locker. 

You can check with the Forest Service Ranger stations for an update on current bear activity in the area you will be visiting
Share Our Trails and Manage Your Pet
Be mindful of others when outdoors and be considerate when on the trails. Keep your pet leashed where required.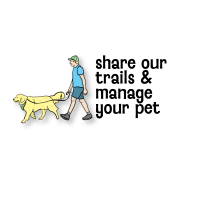 Remember, if you are in a crowd, you are part of the crowd. A little kindness and patience will go a long way. 

We all enjoy the outdoors in different ways. While some go outside to enjoy the solitude, others go to spend time with family and friends. Be mindful of the experience of others so we can all enjoy our time outside. 

Be considerate when passing others on the trail. Hikers yield to those traveling uphill, horses and wheelchairs users. Those on bikes or in ATVs/UTVs should yield to all other trail users. 

Keep your pet leashed where required and under control in off-leash areas to protect it, other visitors and wildlife. Bring supplies to clean up after your pet as not to spread disease or pollute local water sources
©Leave No Trace: www.LNT.org
Have you ever thought "I wish I didn't have to leave" or "these trips up north are always too short" - you're not…
If you are looking for the most current hours for any dining or retail outlets in Cook County MN - you've found it!
Snowmobiling. Cross country skiing. Fat tire biking. Snowshoeing. What winter adventures do you want to tick off your bucket list? Read the blog for…
Visit Cook County is your source for northern Minnesota tourism info. Visit our website to view local services and plan the perfect north shore…