For Immediate Release
Mural Installation on Stone Harbor Wilderness Supply building Oct. 4-5
GRAND MARAIS, Minn. — Grand Marais is known for glorious scenery and the ARTS! A new mural will soon be gracing the walls of another local business celebrating both. The north wall of Stone Harbor Wilderness Supply on East Bay is the new home of a 10' x 20' riverscape interpretation by artist Paul LaJeunesse from Duluth, Minnesota, to be installed October 4th and 5th. Jack Stone, owner of Stone Harbor, states that, "This artwork reflects both my deep appreciation for the North Shore and the Arts."
Paul is no stranger to Grand Marais, having taught painting at the Art Colony. An accomplished artist and academic with international acclaim, his creations play and paint with light and the "quality of light, eliciting mood and atmosphere." "Forge" is no exception. According to Paul, his painting is a "collection of scenes and impressions from the many rivers and streams along our North Shore and the play of light just before or after dawn and dusk." His title does not refer to the forge fires of the blacksmith's trade, but rather the energy of forging ahead. Just as the light of dawn draws you forward, the North Shore and Grand Marais have been a place of launching forward, both past and present.
A special thank you to the Minnesota Arts Board for the grant made possible by the citizens of Minnesota from the Arts and Cultural Heritage Fund. All are welcome to visit the artwork at 22 East 1st Street in Grand Marais. More information on Stone Harbor Wilderness Supply and Paul's artwork can be found at stoneharborws.com, paullajeunesse.com.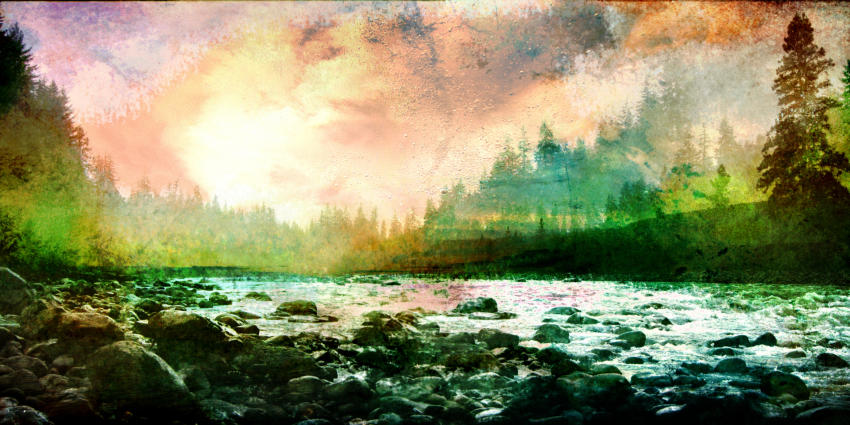 Visit Cook County, Minnesota 
Visit Cook County encompasses the northeastern Minnesota communities of Lutsen, Tofte, Schroeder, Grand Marais, the Gunflint Trail and Grand Portage, commonly referred to as "the Arrowhead" and the "North Shore of Lake Superior."  Grand Marais, Minn., has earned several national accolades — most recently, it was named USA Today's Best Midwestern Small Town and Outside Magazine's The 16 Best Places to Live in the U.S. 2016. Rekindle your sense of adventure by exploring the Superior National Forest or paddling through the Boundary Waters Canoe Area Wilderness. Discover what makes the communities of Cook County, Minn. "Naturally Unforgettable." Connect on social media using #donorthmn, Twitter @CookCoVisitors, Facebook, or Instagram @donorthmn. Learn more at VisitCookCounty.com.
###
CONTACTS:
Sylvia Peters or Jack Stone
218.387.3136    (SP c: 651.252.5655)

Kjersti Vick

Marketing & Public Relations Director