Upper Lakes Foods Brings First Clothing Drive to Cook County
GRAND MARAIS, Minn. – Dec. 19, 2022 – New Cook County Chamber of Commerce member Upper Lakes Foods is helping those in need this holiday season.
The largest family-owned food service distributor in Minnesota and Wisconsin brought its first-ever clothing drive to Cook County. On Monday, Upper Lakes Foods Sales Account Executive Mia Valentini, who manages food service accounts along the North Shore and Gunflint Trail, and District Manager Paul Ochs delivered numerous bags of clothing items to The Hub in Grand Marais. New socks, mittens, new jackets, flannels, and hats in multiple sizes for both children and adults are all available for pick up for those in need at The Hub.
"This is such a great opportunity for anyone in need of something extra special this holiday season, whether it's for you or a gift for someone else," said Linda Jurek, Executive Director of the Cook County Chamber of Commerce. "We owe a big thank you to Upper Lakes Foods."
Upper Lakes Foods started a sock tree, a sock-focused drive, in 2017 which has now evolved into what will be an annual clothing drive. The company will be selecting one community per year from within their geographical service areas, which covers northeastern Minnesota, the Iron Range, northwest Wisconsin and the Twin Cities.

Distribution Hours & Location:
The Hub Senior Center - 10 Broadway Ave, Grand Marais, MN (218) 387-2660
December 19 -22 from 8 a.m. - 4 p.m.

December 27 - 29 from 8 a.m. - 4 p.m.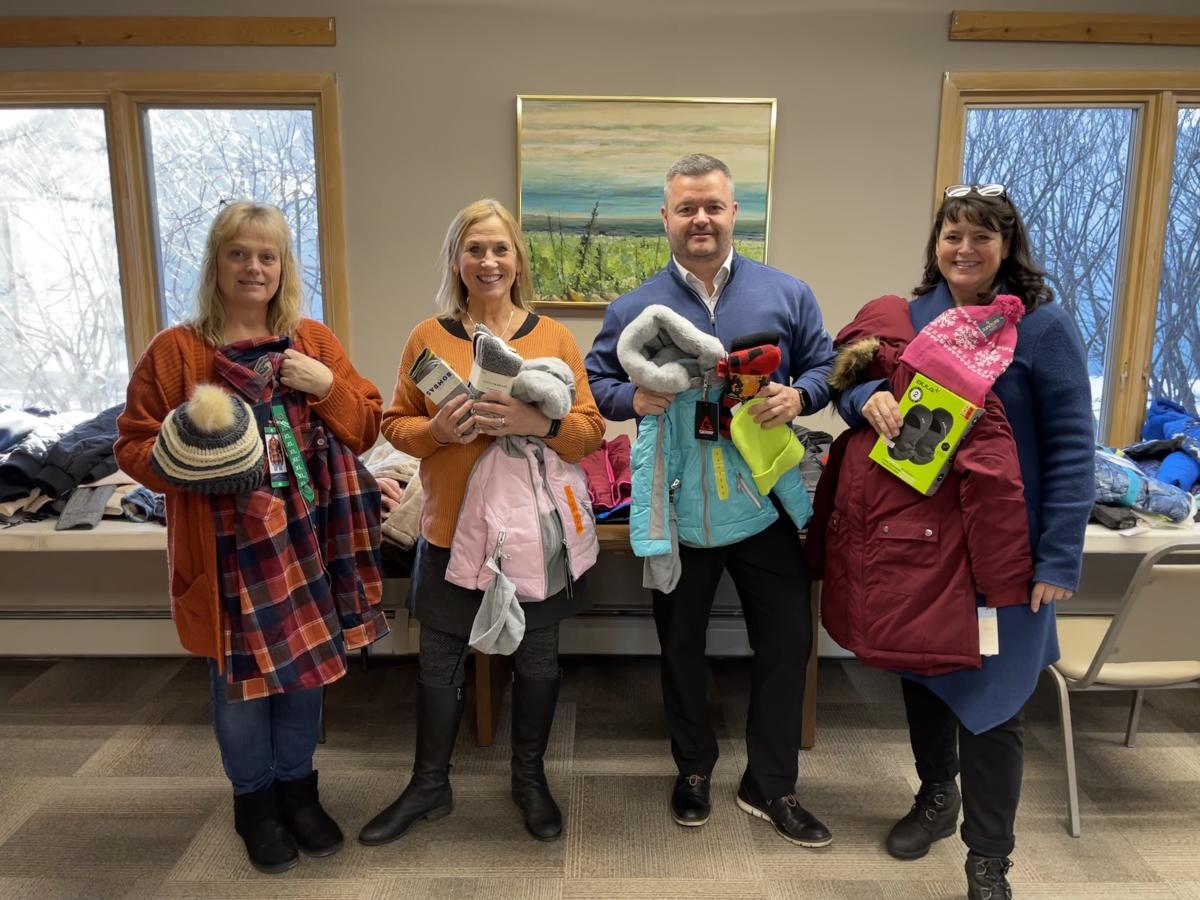 Pictured from left to right: Chris Bautch - Director at The Hub, Linda Jurek - Executive Director of Cook County Chamber & Visit Cook County, Paul Ochs - District Manager for Upper Lakes Foods, Mia Valentini - Sales Account Executive for Upper Lakes Foods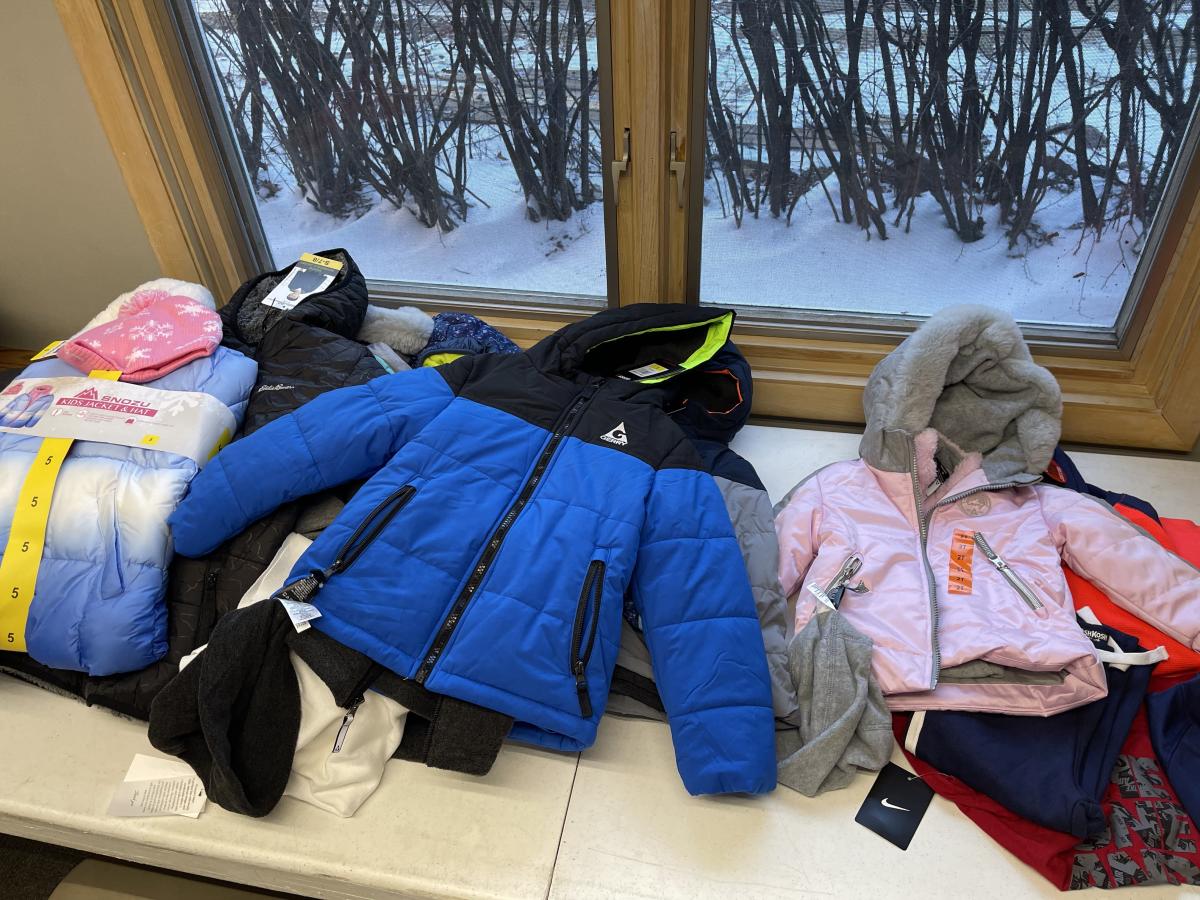 Upper Lakes Foods generously donated brand-new jackets, hats, mittens, and more for families and individuals in need. Available for pick-up at The Hub in Grand Marais.