Cook County offers a wide variety of options for quick, 30 minute climbs. 30 minutes meaning 15 minutes up, 5 minutes to enjoy the view and 10 minutes down. These hikes are perfect for in between meals, on your way to another destination, or just to get your exercise in for the day.
Britton Peak - Tofte, Minnesota
View: Lake Superior
Bonus: It's actually faster than 30 minutes.
Getting There: Park in the Britton Peak parking lot. This is located 2 ½ miles up the Sawbill Trail on the right-hand side.
Britton Peak is the ideal quick climb for great views of Lake Superior. There's also a great view of the Sawtooth Mountains on either side.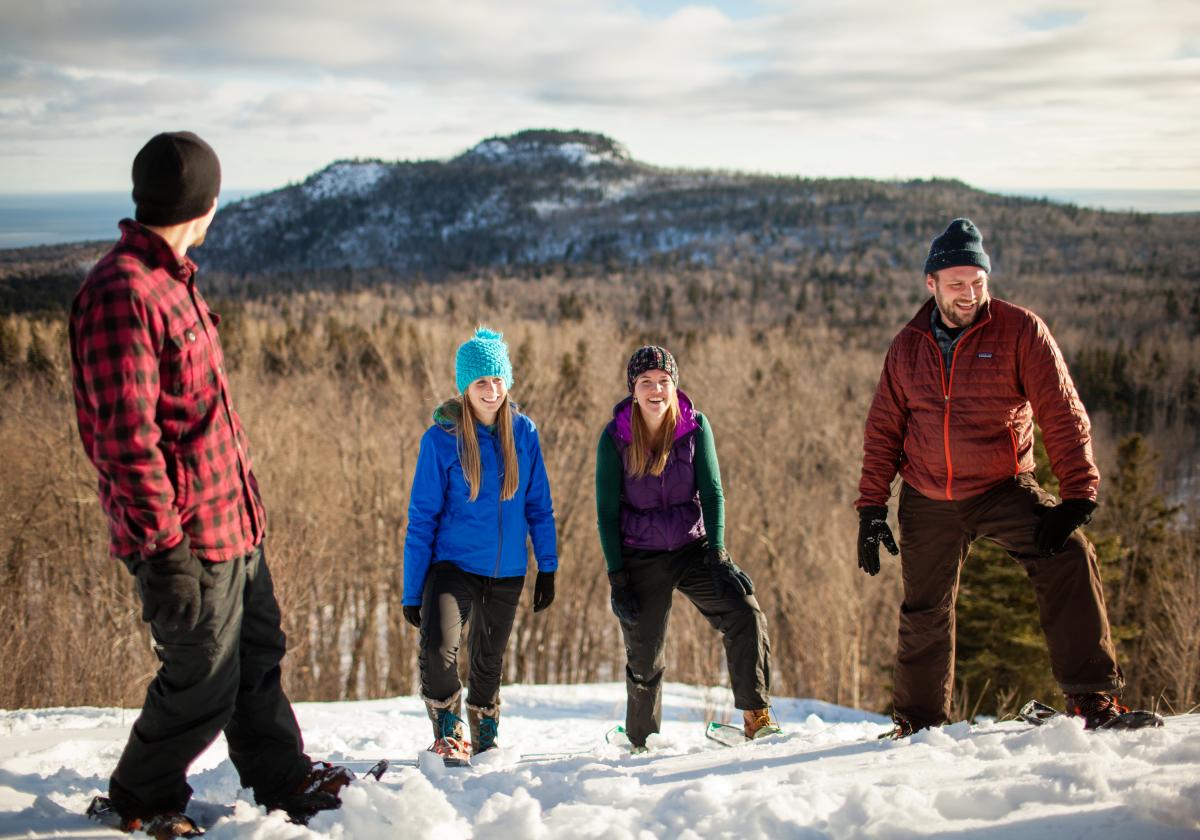 White Sky Rock - Lutsen, Minnesota
View: Caribou Lake
Bonus: On a clear day, you can see Lake Superior in the background.
Getting There: Park at the Caribou Lake public boat launch area located 4 miles up the Caribou Trail (County Road 4).
White Sky Rock offers beautiful views of Caribou Lake in all seasons. It's a pretty vertical hike, but the photo opportunities are worth it.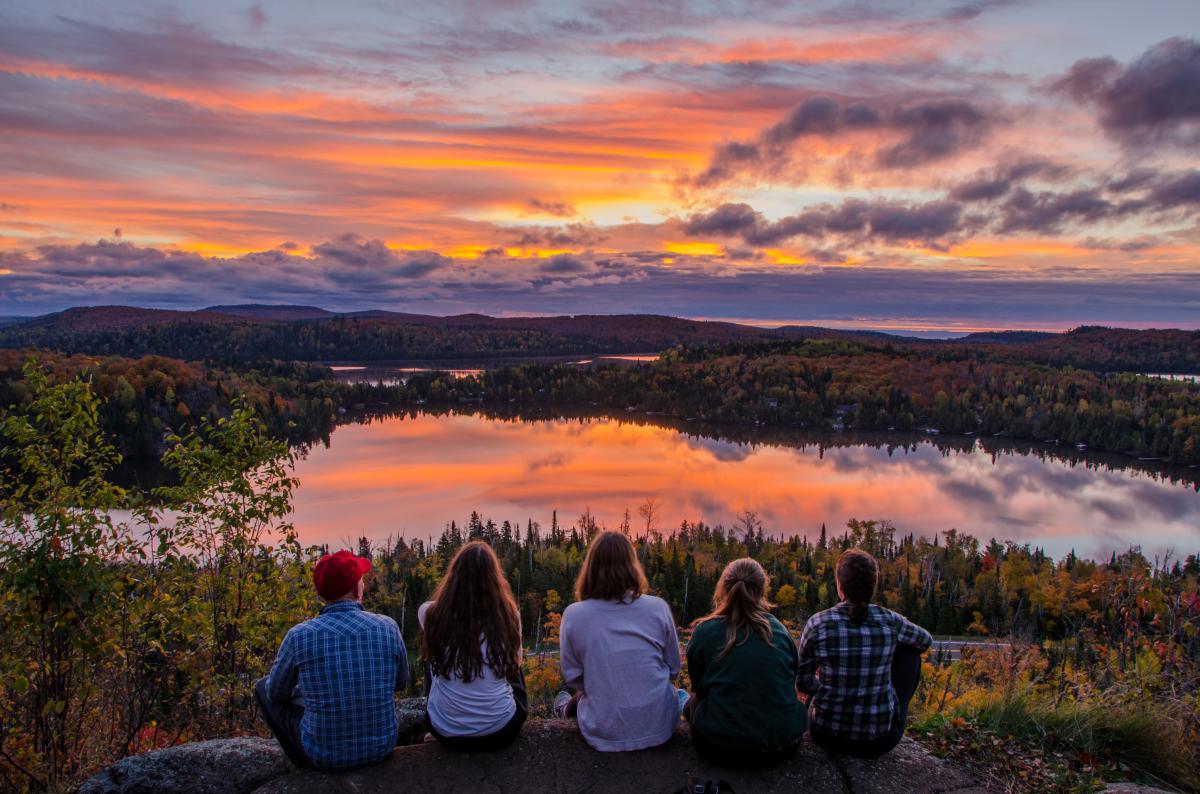 Sweetheart's Bluff - Grand Marais, Minnesota
View: Lake Superior and downtown Grand Marais
Bonus: Spectacular view of the Grand Marais harbor and boat launch.
Getting There: Park in the Grand Marais Recreation Park. Take 8th Avenue south until you reach a dead end at Lake Superior, then take a right. Follow that past the baseball fields and park at the small parking lot located right before the grassy area.
Sweetheart's bluff is a perfect hike for while you are in town and need a quick nature break. The views of the Harbor are breathtaking, and parts of the hike are right along Lake Superior.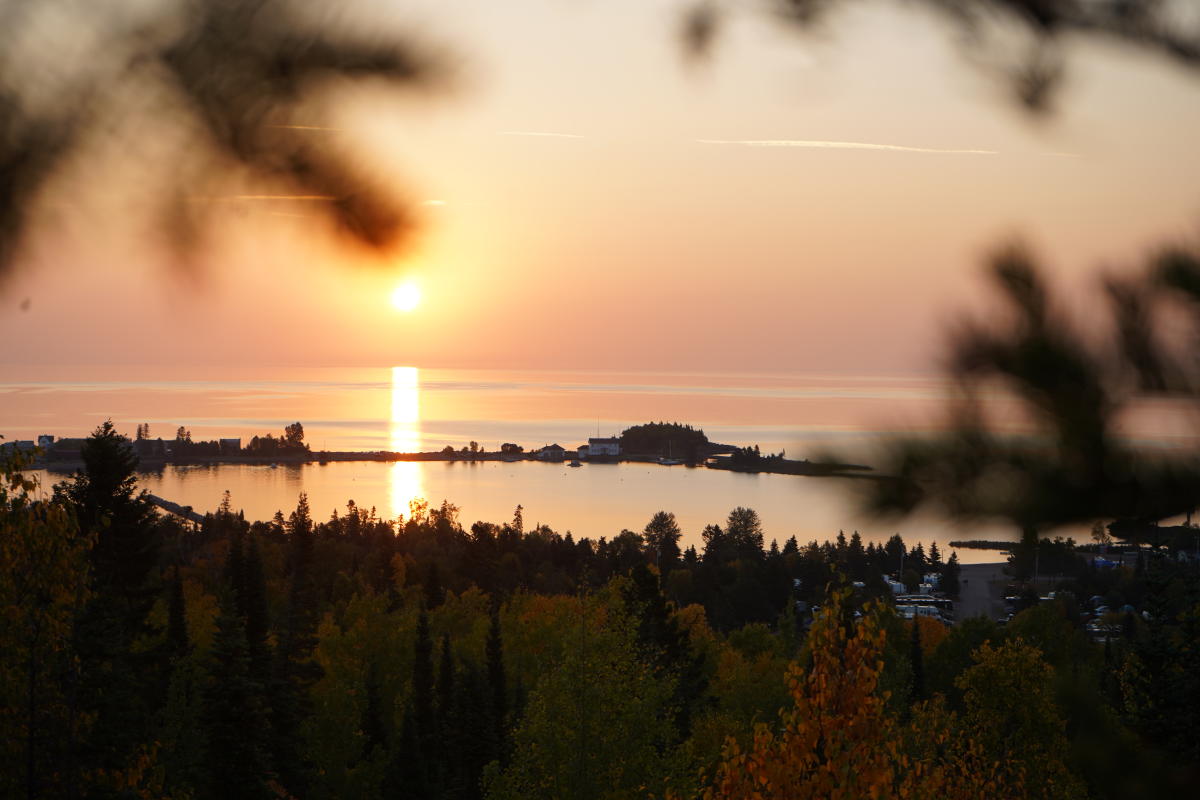 High Falls - Grand Portage, Minnesota
View: The tallest waterfall in Minnesota
Bonus: Wave hello to Canada, it's located right across the river.
Getting There: It's the last left in the country. Take Highway 61 all the way up to Grand Portage to the U.S. and Canada Border. Take a left before crossing the bridge into Canada. 
High Falls is a bucket list item for sure. Aside from being the tallest waterfall in Minnesota, it also represents the Canadian border. On a sunny day in the spring, you can expect to see a rainbow..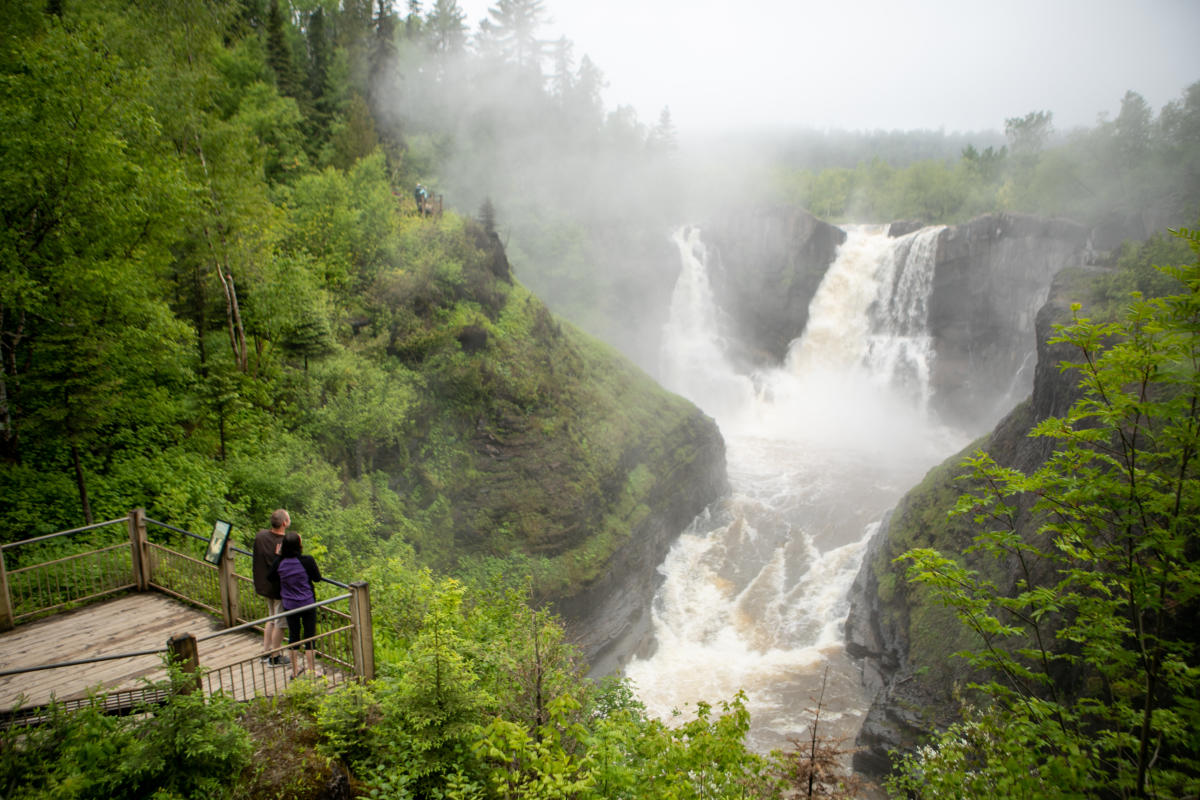 Honeymoon Bluff - Gunflint Trail, Minnesota
View: Hungry Jack Lake and the Boundary Waters.
Bonus: This is one of the best and quickest views of a series of Boundary Waters Canoe Area Wilderness lakes.
Getting There: Take the Gunflint Trail Scenic Byway north from Grand Marais for 27 miles. Take a right on Clearwater Road and go 3 ¼ miles and the parking area is on the left-hand side of the road. 
Honeymoon Bluff is a beautiful, fast climb that results in rewarding views of the Boundary Waters Canoe Area Wilderness. It's beautiful during fall colors, but also fun to go during winter to see if you can see any animals walking across the ice.